This is a RE-POST from last year, but I just love this little baby beanie crochet pattern and it's so easy to make. I don't use this pattern much anymore, but I used it a lot when I was first starting out. It's great for beginners! The video tutorial will help guide you. Happy Crocheting!
_______________________________________________________________________________
REPOST: Single Crochet Baby Beanie - EASY
The baby pattern I probably use MOST
is the
single crochet baby beanie
. Moms love this pattern, especially for baby gifts and newborns. The same pattern can be used for many different versions and styles (I will be adding more ideas at a later date). The following pictures show some of my different versions of the same simple pattern. This pattern is
FREE
and can be found online at:
FREE BABY BEANIE PATTERN
where she also has an online tutorial showing how to make this beanie hat.
Video tutorial
The baby shoes/loafers below are from a pattern by Hook Candy. I love her crochet baby bootie patterns. Here is her shop on etsy:
Sylver
Here is one of my baby beanies in a Sugar'n Cream's natural cotton yarn.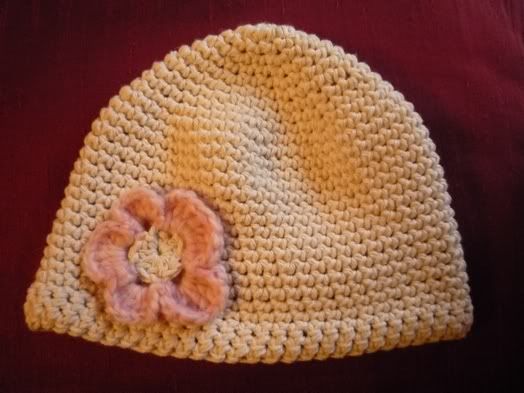 This one is made with Caron's Simply Soft in Orange and Blue.
I had a request for a War Eagle/Auburn baby beanie.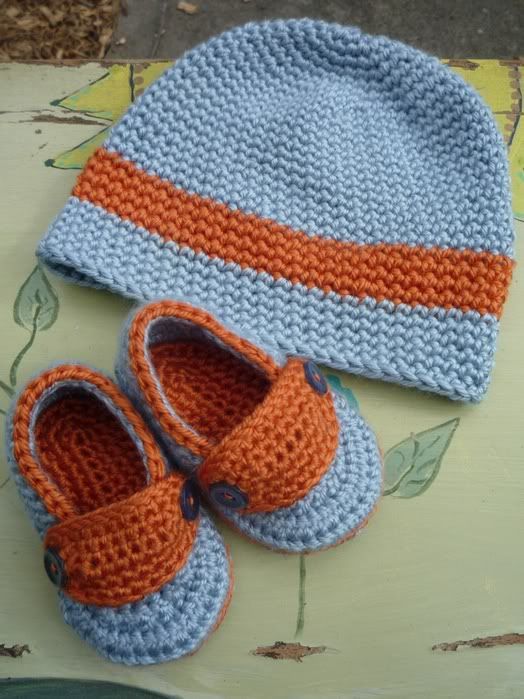 This one is made from Lion Brand Cotton-Ease in Lake and Taupe and the one below it is made from Lime green and Cream.